Reading Time:
7
minutes
Articolo preso e tradotto da deadline.com
Dopo aver creato i Critics Choice Awards sia per i film che per i successi televisivi, oltre a programmi spin-off per i migliori documentari e reality, la Critics Choice Association giovedì ha annunciato i candidati per la sua ultima impresa di premi-spettacolo, i Critics Choice Super Awards. Progettato per onorare le forme popolari di intrattenimento sia per i film che per le serie, la presentazione televisiva pre-registrata virtuale in onore di supereroi, fantascienza / fantasy, horror, azione e animazione andrà in onda domenica 10 gennaio 2021 su The CW come uno speciale di due ore alle 20:00.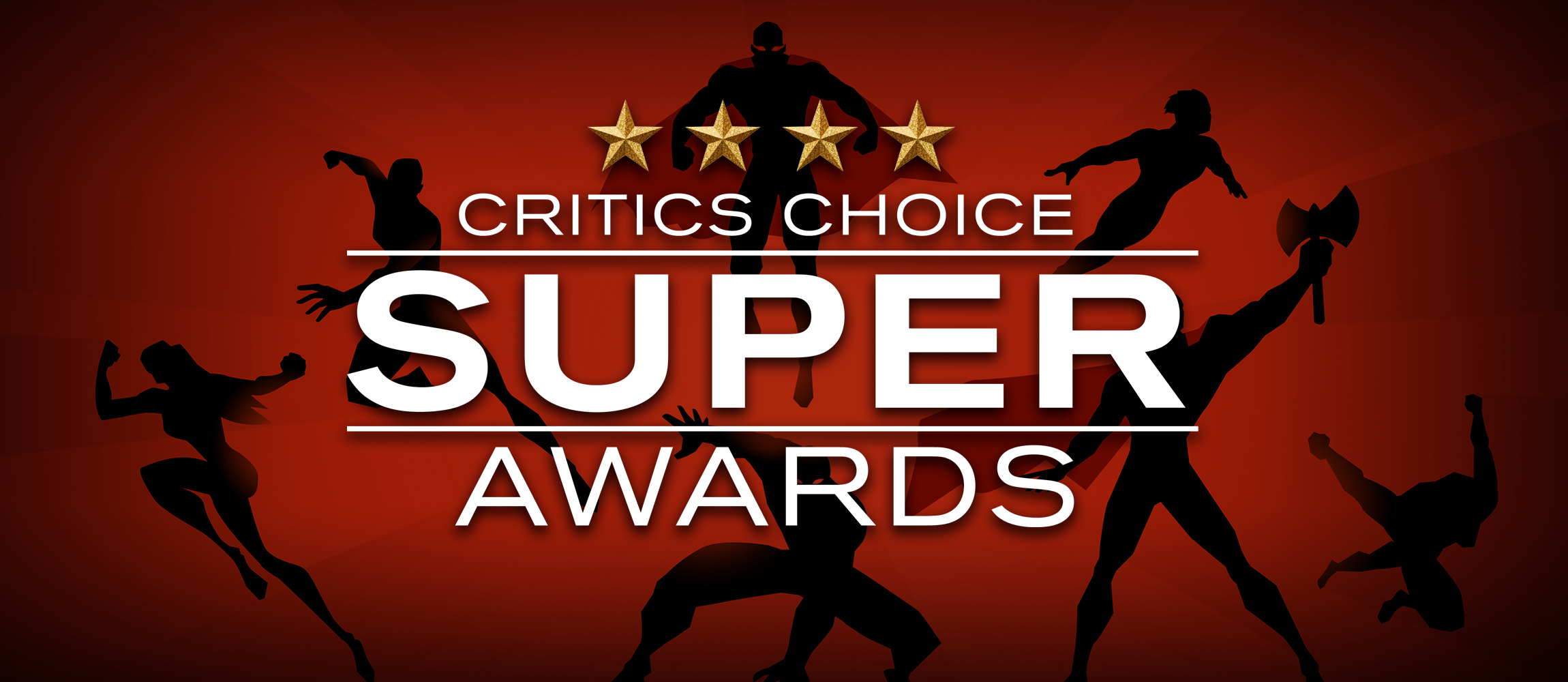 Ma scopriamo insieme cosa sono i Critics Choice Super Awards
A guidare il gruppo di film è Hulu e Neon's Palm Springs, una commedia in loop temporale che ha ottenuto cinque nomination, tra cui le star Andy Samberg, Cristin Milioti e JKSimmons, nonché la nomination come miglior film di fantascienza / fantasy. Una serie di film sono seguiti da vicino con quattro nomination tra cui Birds of Prey (Warner Bros), Freaky (Universal),  Onward (Disney +), Sonic the Hedgehog (Paramount),  The Hunt (Universal),  The Old Guard (Netflix) e The Willoughbys (Netflix).
Per quanto riguarda la serie, il leader è stato Lovecraft Country della HBO , che ha ottenuto sei nomination tra cui Best Horror Series, seguito da The Boys di Amazon che ha ricevuto cinque nomination. Il franchise di Star Trek è  stato nominato destinatario del Legacy Award. L' icona di Star Trek Patrick Stewart e il pioniere di Star Trek: Discovery Sonequa Martin-Green accetteranno l'onore speciale, che arriva mentre il franchise celebra il suo 55 ° anniversario.
Ma andiamo più nei dettagli di questo nuovo Awards
Il CEO di CCA Joey Berlin pensa che sia giunto il momento che queste forme popolari di intrattenimento, spesso ignorate agli Oscar e agli Emmy, siano onorate e ha detto che il comitato di nomina ha trovato molte voci meritevoli nonostante molti film tent-pole siano stati spinti nel prossimo anno e oltre a causa di la pandemia. "La filosofia di base della nostra organizzazione sin dal primo giorno è che c'è un ottimo lavoro in ogni genere", mi dice. "Ci sono grandi film dell'orrore e cattivi film dell'orrore. Ci sono buoni drammi storici e cattivi drammi storici. Queste categorie che ottengono la maggior parte degli spettatori e la maggior parte dei dollari al botteghino, ci sono molte cose buone che non hanno la possibilità di brillare nella stagione dei premi. Ogni tanto hai una Pantera Nera, ma ammettiamolo che è piuttosto raro. "
Berlin nota che i Critics Choice Awards spesso includevano categorie speciali per questi generi, ma si è deciso di dare loro più di una vetrina, quindi questo nuovo spettacolo di premi. "Abbiamo distribuito i migliori film horror, film d'azione e serie animate e cose del genere, e spesso non andavano in onda. Proprio come abbiamo distribuito i premi documentario nel loro evento, e abbiamo fatto uscire il reality per gli stessi motivi perché ci sono cose buone che non brillano da sole ai Critics Choice Awards. Penso che abbia molto senso e penso che sarà davvero divertente. Penso che possa davvero trasformarsi in un evento annuale a sé stante ", ha detto.
Saranno virtuali o con il pubblico?
Come molti altri spettacoli dal vivo, il piano è di farlo virtuale, ma COVID o no, non c'è mai stata alcuna discussione sul rendere i nuovi Critics Choice Super Awards altro che questo formato. "Lo sviluppiamo da due anni e sin dal primo giorno abbiamo sempre pensato che sarebbe stato uno spettacolo virtuale. Non abbiamo mai pensato che avrebbe avuto senso cercare di convincere tutti questi giocatori di supereroi e doppiatori e così via a partecipare a un evento come fanno per i Critics Choice Awards. Fin dal primo giorno lo abbiamo visto come uno speciale televisivo registrato, non come una grande festa. Questo non è un cambiamento. È stata una celebrazione virtuale sin dal primo giorno. Ed è quello che succederà ", ha detto, aggiungendo che i vincitori verranno informati in anticipo e i loro discorsi di accettazione saranno registrati.
Per quanto riguarda il coinvolgimento del partner di rete, è sembrato un gioco da ragazzi, e non solo perché la CW è la sede dei Critics Choice Awards, che quest'anno si sposteranno a domenica 7 marzo, seguendo la guida di altri spettacoli. compresi gli Oscar per allungare la stagione dei premi. "È perfetto per la CW, quindi molti di questi spettacoli sono di tipo CW. Sono una rete in stile supereroe. L'hanno adorato e l'hanno lanciato in picchiata. Si inserisce esattamente dove sarebbero stati normalmente i Critics Choice Awards a gennaio, ma li abbiamo spinti un paio di mesi perché la stagione è stata estesa ", ha detto Berlin.
Piccola menzione per Wonder Woman 1984
Gli ho chiesto se gli dispiace che Wonder Woman 1984 della Warner Bros non potesse essere preso in considerazione per le nomination poiché il suo stato di uscita era nell'aria fino a ieri, quando è stato finalmente annunciato che arriverà il giorno di Natale nei cinema e su HBO Max. Non esclude la possibilità di riconoscere il film in qualche modo durante la trasmissione, o potrebbe essere spinto per l'ammissibilità nel prossimo anno. Ha detto che hanno avuto un problema simile con un'altra versione di Natale, Disney / Pixar's Soul, ma è stato possibile mostrarlo al comitato di nomination e ha ottenuto alcune nomination.
Berlin nota che ci sono state 191 nomination complessive da oltre 600 candidature pagate, un'impresa eccellente per uno spettacolo di premi nel suo primo anno di esistenza. Dice anche che a causa della natura mutevole dell'attività, le loro categorie sono semplicemente etichettate per film o serie. "Con il modo in cui questa attività si è evoluta, con tutti gli streamer e altre nuove entità, tutte le nostre categorie sono elencate come film o serie. Non sono teatrali o televisivi perché in questo momento le linee sono così fangose. I film potrebbero essere presentati in anteprima in streaming o VOD o sono stati nei cinema, certamente quest'anno ", dice.
Il produttore-regista-attore-sceneggiatore Kevin Smith e l'attrice-sceneggiatrice Dani Fernandez condurranno lo spettacolo che sarà prodotto seguendo i protocolli di sicurezza COVID. Dopo la sua trasmissione sarà trasmesso in streaming il giorno successivo gratuitamente su The CW App e cwtv.com.
Ecco un elenco completo delle nomination dei Critics Choice Super Awards
FILM NOMINATIONS
BEST ACTION MOVIE
Bad Boys For Life (Sony)
Da 5 Bloods (Netflix)
Extraction (Netflix)
Greyhound (Apple TV+)
The Hunt (Universal)
Mulan (Disney+)
The Outpost (Screen Media)
Tenet (Warner Bros.)
BEST ACTOR IN AN ACTION MOVIE
Tom Hanks – Greyhound (Apple TV+)
Chris Hemsworth – Extraction (Netflix)
Caleb Landry Jones – The Outpost (Screen Media)
Delroy Lindo – Da 5 Bloods (Netflix)
Will Smith – Bad Boys For Life (Sony)
John David Washington – Tenet (Warner Bros)
BEST ACTRESS IN AN ACTION MOVIE
Betty Gilpin – The Hunt (Universal)
Yifei Liu – Mulan (Disney+)
Blake Lively – The Rhythm Section (Paramount)
Iliza Shlesinger – Spenser Confidential (Netflix)
Hilary Swank – The Hunt (Universal)
BEST ANIMATED MOVIE
Onward (Disney+)
Over the Moon (Netflix)
A Shaun the Sheep Movie: Farmageddon (Netflix)
Soul (Disney+)
The Willoughbys (Netflix)
Wolfwalkers (Apple / GKIDS)
BEST VOICE ACTOR IN AN ANIMATED MOVIE
Jamie Foxx – Soul (Disney+)
Will Forte – The Willoughbys (Netflix)
Tom Holland – Onward (Disney+)
John Krasinski – Animal Crackers (Netflix)
Chris Pratt – Onward (Disney+)
Sam Rockwell – The One and Only Ivan (Disney+)
BEST VOICE ACTRESS IN AN ANIMATED MOVIE
Tina Fey – Soul (Disney+)
Honor Kneafsey – Wolfwalkers (Apple / GKIDS)
Maya Rudolph – The Willoughbys (Netflix)
Phillipa Soo – Over the Moon (Netflix)
Octavia Spencer – Onward (Disney+)
Eva Whittaker – Wolfwalkers (Apple / GKIDS)
BEST SUPERHERO MOVIE
Birds of Prey (Warner Bros.)
The Old Guard (Netflix)
Secret Society of Second-Born Royals (Disney+)
Sonic The Hedgehog (Paramount)
Superman: Man of Tomorrow (Warner Bros. Animation)
BEST ACTOR IN A SUPERHERO MOVIE
Skylar Astin – Secret Society of Second-Born Royals (Disney+)
Jim Carrey – Sonic The Hedgehog (Paramount)
Chiwetel Ejiofor – The Old Guard (Netflix)
Ewan McGregor – Birds of Prey (Warner Bros.)
Ben Schwartz – Sonic The Hedgehog (Paramount)
BEST ACTRESS IN A SUPERHERO MOVIE
Kiki Layne – The Old Guard (Netflix)
Peyton Elizabeth Lee – Secret Society of Second-Born Royals (Disney+)
Margot Robbie – Birds of Prey (Warner Bros)
Jurnee Smollett – Birds of Prey (Warner Bros)
Charlize Theron – The Old Guard (Netflix)
BEST HORROR MOVIE
Freaky (Universal)
The Invisible Man (Universal)
Relic (IFC Films)
The Rental (IFC Films)
Sputnik (IFC Films)
BEST ACTOR IN A HORROR MOVIE
Ṣọpẹ Dìrísù – His House (Netflix)
Pyotr Fyodorov – Sputnik (IFC Films)
Michiel Huisman – The Other Lamb (IFC Films)
Dan Stevens – The Rental (IFC Films)
Vince Vaughn – Freaky (Universal)
BEST ACTRESS IN A HORROR MOVIE
Haley Bennett – Swallow (IFC Films)
Angela Bettis – 12 Hour Shift (Magnet Releasing)
Elisabeth Moss – The Invisible Man (Universal)
Kathryn Newton – Freaky (Universal)
Sheila Vand – The Rental (IFC Films)
BEST SCIENCE FICTION/FANTASY MOVIE
Love and Monsters (Paramount)
Palm Springs (Hulu and NEON)
Possessor (NEON)
Synchronic (Well Go USA)
The Vast of Night (Amazon Studios)
BEST ACTOR IN A SCIENCE FICTION/FANTASY MOVIE
Christopher Abbott – Possessor (NEON)
Jake Horowitz – The Vast of Night (Amazon Studios)
Anthony Mackie – Synchronic (Well Go USA)
Andy Samberg – Palm Springs (Hulu and NEON)
J.K. Simmons – Palm Springs (Hulu and NEON)
BEST ACTRESS IN A SCIENCE FICTION/FANTASY MOVIE
Ally Ioannides – Synchronic (Well Go USA)
Katherine Langford – Spontaneous (Paramount)
Sierra McCormick – The Vast of Night (Amazon Studios)
Cristin Milioti – Palm Springs (Hulu and NEON)
Andrea Riseborough – Possessor (NEON)
BEST VILLAIN IN A MOVIE
Jim Carrey – Sonic The Hedgehog (Paramount)
Kathryn Newton – Freaky (Universal)
Martin Short and Jane Krakowski – The Willoughbys (Netflix)
J.K. Simmons – Palm Springs (Hulu and NEON)
Hilary Swank – The Hunt (Universal)
TELEVISION NOMINATIONS:
BEST ACTION SERIES
9-1-1 (Fox)
Hanna (Amazon)
Hunters (Amazon)
S.W.A.T. (CBS)
Vikings (History)
Warrior (Cinemax)
BEST ACTOR IN AN ACTION SERIES
Daveed Diggs – Snowpiercer (TNT)
Andrew Koji – Warrior (Cinemax)
Logan Lerman – Hunters (Amazon)
Alexander Ludwig – Vikings (History)
Shemar Moore – S.W.A.T. (CBS)
Al Pacino – Hunters (Amazon)
BEST ACTRESS IN AN ACTION SERIES
Angela Bassett – 9-1-1 (Fox)
Jennifer Connelly – Snowpiercer (TNT)
Esme Creed-Miles – Hanna (Amazon)
Mireille Enos – Hanna (Amazon)
Katheryn Winnick – Vikings (History)
Alison Wright – Snowpiercer (TNT)
BEST ANIMATED SERIES
Archer (FXX)
BoJack Horseman (Netflix)
Big Mouth (Netflix)
Central Park (Apple TV+)
Harley Quinn (HBO Max)
Rick and Morty (Adult Swim)
Star Trek: Lower Decks (CBS All Access)
BEST VOICE ACTOR IN AN ANIMATED SERIES
Will Arnett – BoJack Horseman (Netflix)
H. Jon Benjamin – Archer (FXX)
Nick Kroll – Big Mouth (Netflix)
John Mulaney – Big Mouth (Netflix)
Jack Quaid – Star Trek: Lower Decks (CBS All Access)
Justin Roiland – Rick and Morty (Adult Swim)
J.B. Smoove – Harley Quinn (HBO Max)
BEST VOICE ACTRESS IN AN ANIMATED SERIES
Kaley Cuoco – Harley Quinn (HBO Max)
Tawny Newsome – Star Trek: Lower Decks (CBS All Access)
Maya Rudolph – Big Mouth (Netflix)
Amy Sedaris – BoJack Horseman (Netflix)
Aisha Tyler – Archer (FXX)
Jessica Walter – Archer (FXX)
BEST SUPERHERO SERIES
The Boys (Amazon)
DC's Legends of Tomorrow (The CW)
Doom Patrol (DC Universe and HBO Max)
The Flash (The CW)
Lucifer (Netflix)
The Umbrella Academy (Netflix)
BEST ACTOR IN A SUPERHERO SERIES
Jon Cryer – Supergirl (The CW)
Tom Ellis – Lucifer (Netflix)
Grant Gustin – The Flash (The CW)
Antony Starr – The Boys (Amazon)
Karl Urban – The Boys (Amazon)
Cress Williams – Black Lightning (The CW)
BEST ACTRESS IN A SUPERHERO SERIES
Melissa Benoist – Supergirl (The CW)
Aya Cash – The Boys (Amazon)
Diane Guerrero – Doom Patrol (DC Universe and HBO Max)
Elizabeth Marvel – Helstrom (Hulu)
Lili Reinhart – Riverdale (The CW)
Cobie Smulders – Stumptown (ABC)
BEST HORROR SERIES
Evil (CBS)
The Haunting of Bly Manor (Netflix)
Lovecraft Country (HBO)
The Outsider (HBO and MRC Television)
Supernatural (The CW)
The Walking Dead (AMC)
BEST ACTOR IN A HORROR SERIES
Jensen Ackles – Supernatural (The CW)
Mike Colter – Evil (CBS)
Michael Emerson – Evil (CBS)
Jonathan Majors – Lovecraft Country (HBO)
Ben Mendelsohn – The Outsider (HBO and MRC Television)
Jared Padalecki – Supernatural (The CW)
Michael K. Williams – Lovecraft Country (HBO)
BEST ACTRESS IN A HORROR SERIES
Natalie Dormer – Penny Dreadful: City of Angels (Showtime)
Cynthia Erivo – The Outsider (HBO and MRC Television)
Katja Herbers – Evil (CBS)
T'Nia Miller – The Haunting of Bly Manor (Netflix)
Wunmi Mosaku – Lovecraft Country (HBO)
Victoria Pedretti – The Haunting of Bly Manor (Netflix)
Jurnee Smollett – Lovecraft Country (HBO)
BEST SCIENCE FICTION/FANTASY SERIES
The Mandalorian (Disney+)
Outlander (Starz)
Raised by Wolves (HBO Max)
Star Trek: Discovery (CBS All Access)
Star Trek: Picard (CBS All Access)
Upload (Amazon)
What We Do in the Shadows (FX)
BEST ACTOR IN A SCIENCE FICTION/FANTASY SERIES
Robbie Amell – Upload (Amazon)
Travis Fimmel – Raised by Wolves (HBO Max)
Sam Heughan – Outlander (Starz)
Kayvan Novak – What We Do in the Shadows (FX)
Pedro Pascal – The Mandalorian (Disney+)
Nick Offerman – Devs (FX on Hulu)
Patrick Stewart – Star Trek: Picard (CBS All Access)
BEST ACTRESS IN A SCIENCE FICTION/FANTASY SERIES
Caitriona Balfe – Outlander (Starz)
Amanda Collin – Raised by Wolves (HBO Max)
Natasia Demetriou – What We Do in the Shadows (FX)
Sonequa Martin-Green – Star Trek: Discovery (CBS All Access)
Thandie Newton – Westworld (HBO)
Hilary Swank – Away (Netflix)
Jodie Whittaker – Doctor Who (BBC America)
BEST VILLAIN IN A SERIES
Tom Ellis – Lucifer (Netflix)
Abbey Lee – Lovecraft Country (HBO)
Samantha Morton – The Walking Dead (AMC)
Sarah Paulson – Ratched (Netflix)
Antony Starr – The Boys (Amazon)
Finn Wittrock – Ratched (Netflix)
Unitevi alla nostra community su Facebook per parlare con noi e con altri amanti delle serie TV !! Vi aspettiamo numerosi