Reading Time:
2
minutes
Articolo preso e tradotto da tvline.com
"Somewhere Only We Know" di Keane ci faceva soffrire di desiderio. Ora, ci fa rabbrividire di terrore, grazie alla sua comparsa sullo sfondo del trailer completo di  Midnight Mass.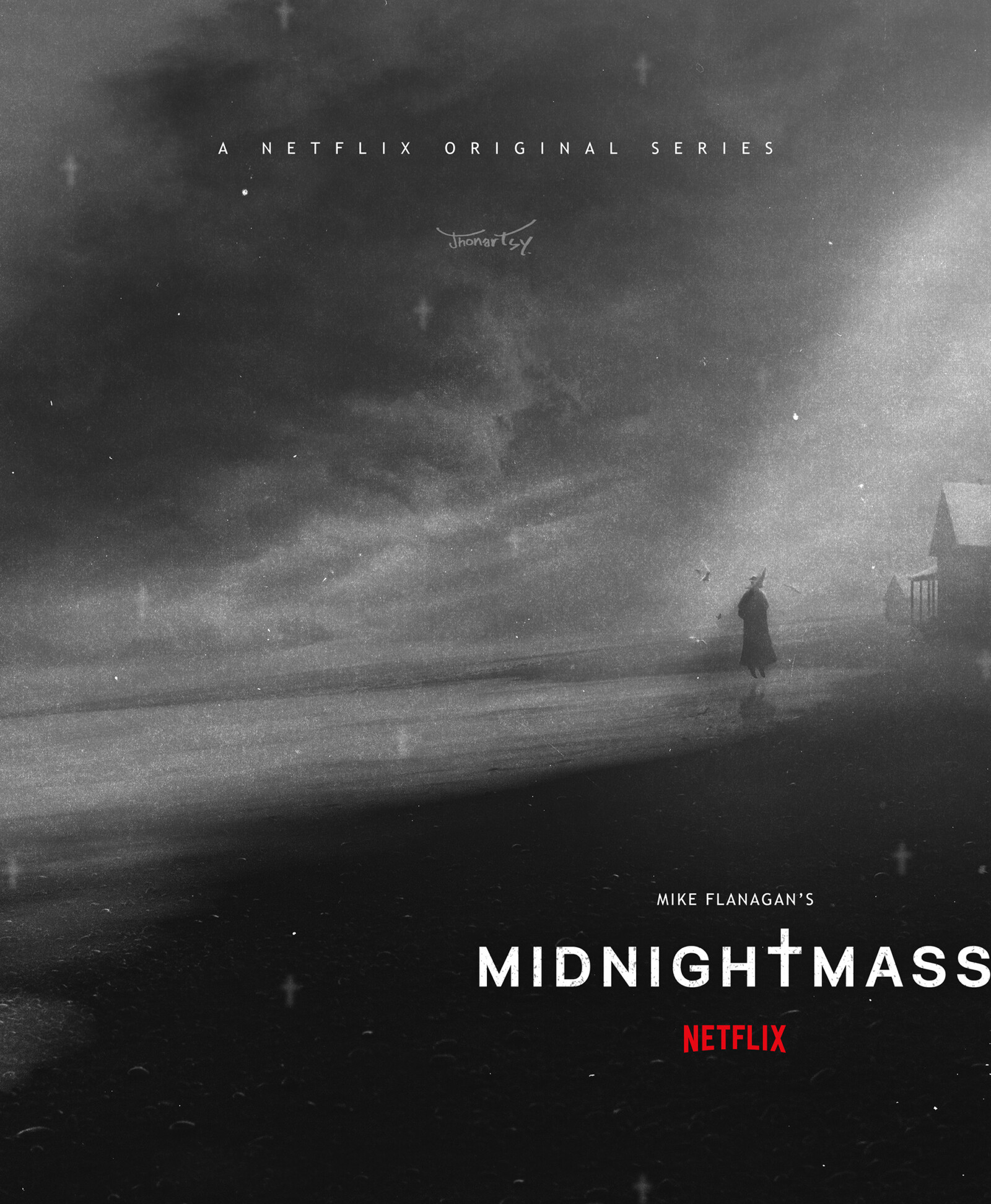 Ecco cosa sappiamo su Midnight Mass
La serie limitata di sette episodi di Mike Flanagan ( The Haunting of Hill House , The Haunting of Bly Manor ) è ambientata a Crockett Island, una piccola e remota comunità insulare "le cui divisioni esistenti sono amplificate dal ritorno di un giovane caduto in disgrazia ( Venerdì Zach Gilford di Night Lights ) e l'arrivo di un carismatico prete ( Hamish Linklater di Old Christine )," secondo il logline ufficiale. Dopo l'arrivo di padre Paul, iniziano a verificarsi eventi strani e "apparentemente miracolosi", che alimentano un fervore religioso nella comunità. Ma a che prezzo?
Mentre il teaser trailer della serie si concentrava sul personaggio di Linklater, il nuovo promo racconta il ritorno del personaggio di Gilford sull'isola. Che cosa, esattamente, ha sbagliato? Ancora non lo sappiamo, ma è abbastanza teso che sua madre menzioni la sua lotta "con quello che è successo" e lui la corregga, "con quello che ho  fatto ". E mentre piange e riconosce che ha ragione, è ottimista, perché "l'aiuto è qui".
Se il nuovo uomo di chiesa è l'aiuto di cui sta parlando… forse vuole mettere in tavola quella prospettiva solare? Perché tra le gentili rassicurazioni del prete alla sua congregazione e le opere apparentemente miracolose (una ragazza su una sedia a rotelle cammina quando lui comanda), c'è un sacco di tristezza, morte e avvenimenti strani – abbastanza da far chiedere al personaggio di Kate Siegel se sta impazzendo.
"Voglio dire, cosa c'è di strano ad essere un po' pazzi tra amici, giusto?" risponde il personaggio interpretato dalla collega di Haunting of Hill House, Annabeth Gish… ma non è affatto confortante.
La serie vede protagonisti molti altri attori delle precedenti produzioni di Flanagan, tra cui Rahul Kohli , Robert Longstreet e Henry Thomas. Il cast comprende anche Michael Trucco ( Battlestar Galactica ) e Kristin Lehman ( The Killing ), tra gli altri.
Flanagan ha creato e dirige la serie; è anche produttore esecutivo, insieme a Trevor Macy (The Haunting of Hill House).
Premi play e guarda il trailer! Buona Visione
Midnight Mass arriverà venerdì 24 settembre.
Unitevi alla nostra community su Facebook per parlare con noi e con altri amanti delle serie TV !! Vi aspettiamo numerosi