Reading Time:
3
minutes
Fonte: whats-on-netflix.com
Come parte della line-up di Halloween di Netflix nel 2021, lo slasher horror di lunga data There's Someone Inside Your House sarà presentato in anteprima su Netflix nell'ottobre 2021. Abbiamo tutto ciò che devi sapere su There's Someone Inside Your House, inclusa la trama , cast e data di uscita di Netflix.
There's Someone Inside Your House è un imminente horror-slasher americano Netflix originale diretto da Patrick Brice e basato sul libro There's Someone Inside Your House di Stephanie Perkins, che è stato adattato in una sceneggiatura di Henry Gayden.
Il film è stato prodotto da 21 Laps Entertainment con il produttore di Stranger Things Shawn Levy come produttore esecutivo. James Wan è anche un produttore esecutivo attore attraverso la sua società di produzione Atomic Monster Productions.
---
Quando è la data di uscita di There's Someone Inside Your House?
Netflix ha confermato che lo slasher-horror arriverà su Netflix come parte della loro stagione di Halloween mercoledì 6 ottobre 2021.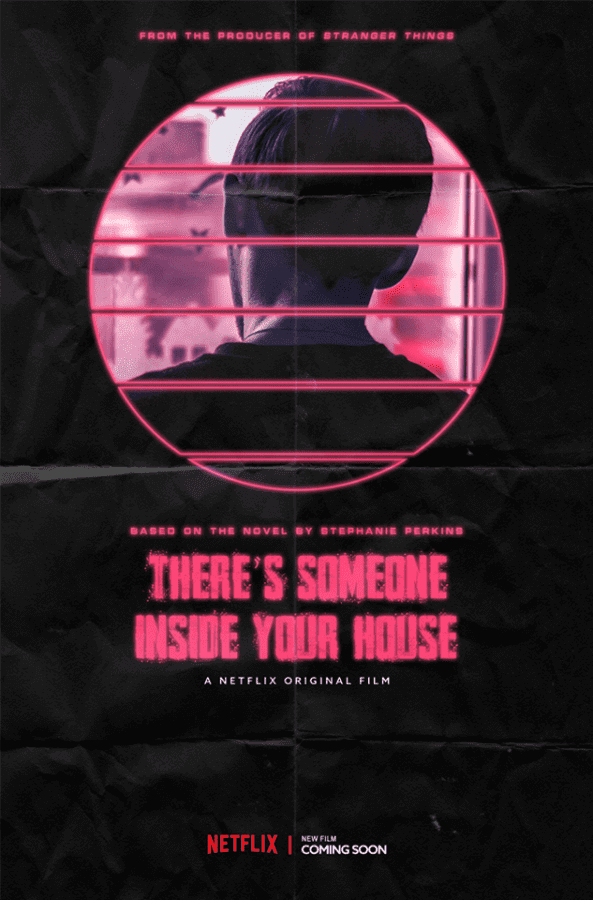 Qual è la trama?
La trama di There's Someone Inside Your House è stata fornita da Netflix:
Makani Young si è trasferita dalle Hawaii nella tranquilla cittadina del Nebraska per vivere con sua nonna e finire il liceo, ma mentre inizia il conto alla rovescia per il diploma, i suoi compagni di classe sono perseguitati da un killer intento a svelare i loro segreti più oscuri all'intera città, terrorizzando vittime mentre indossano una maschera realistica del proprio volto. Con un passato misterioso, Makani e le sue amiche devono scoprire l'identità dell'assassino prima di diventare loro stesse vittime.
---
Chi c'è nel cast?
È un cast ampio:
| Ruolo | Membro del Cast | Dove lo hai già visto prima? |
| --- | --- | --- |
| Katie Koons | Sarah Dugdale | Virgin River | In the Shadow of the Moon | Death of a Cheerleader |
| Makani Young | Sydney Park | Pretty Little Liars: The Perfectionists | Santa Clarita Diet | The Walking Dead |
| Olivia Grace | Kayla Heller | Superman and Lois | The Order | Good Morning Christmas! |
| Oliver Larsson | Theodore Pellerin | Genesis | Never Rarely Sometimes | On Becoming a God in Central Florida |
| Deputy Chris Larsson | Andrew Dunbar | Dragged Across Concrete | Arrow | Travelers |
| Hailey | Emilija Baranac | To All the Boys I've Loved Before | Riverdale | Beyond |
| Jackson Pace | Markian Tarasiuk | Virgin River | Christmas Jars | Status Update |
| TBA | Burkley Duffield | Warcraft: The Beginning | Beyond | Supernatural |
| Alex | Asjha Cooper | Everybody Wants Some!! | Hysteria | Friday Night Lights |
| Witt | Anthony Timpano | A Score to Settle | Riverdale |
| Zach | Dale Whibley | Ice | October Faction | Blood & Treasure |
| TBA | Diego Josef | The Ballad of Lefty Brown | Goliath | Message from the King |
| Kayla | Ivy Matheson | Under the Silver Lake | The New Romantic | The Lears |
| Mr. Sandford | William MacDonald | Riverdale | The Terror | Travelers |
| Gam | BJ Harrison | Tooth Fairy | 2012 | Rise of the Planet of the Apes |
| Abigail | Tedra Rodgers | Supergirl | Come True | Here & After |
| Stacy | Jade Falcon | Legends of Tomorrow | The Package | Date My Dad |
| TBA | Jesse LaTourette | Boy Erased | Z Nation | |
Alcuni dei membri del cast di cui sopra sono già stati presenti in ruoli per Netflix Originals. Per gli abbonati a Netflix, riconoscerai Sydney Park come Winter in Santa Clarita Diet e il suo ruolo come Kiera in Moxie. Tuttavia, l'attrice è più nota per il suo ruolo in The Walking Dead nei panni di Cyndie, un membro della comunità di Oceanside.
Quando e dove si sono svolte le riprese di There's Someone Inside Your House ?
Le riprese di There's Someone Inside Your House si sono svolte due anni fa, quando le riprese principali sono iniziate il 22 agosto 2019. Le riprese sono durate circa due mesi e si sono concluse il 18 ottobre 2019.
Tutte le riprese si sono svolte in Canada e sono state girate tra località della Columbia Britannica e del Manitoba.
La società di produzione dietro la creazione del film sarà molto familiare agli abbonati Netflix. 21 Laps Entertainment, la stessa società dietro Stranger Things, Shadow and Bone, I'm Not Okay with This e Dash & Lily di Netflix .
Unitevi alla nostra community su Facebook per parlare con noi e con altri amanti delle serie TV !! Vi aspettiamo numerosi