Reading Time:
5
minutes
Articolo preso e tradotto da ew.com
Dopo un'attesa insolitamente lunga dall'ultima cerimonia degli Academy Awards (14 mesi e mezzo), in un anno che ha messo tutto e tutti in attesa, le statuette degli Oscar sono state finalmente abbinate alle loro case per sempre. E molti di loro sono andati a vedere un film su una donna la cui casa è diventata il suo furgone e la strada aperta.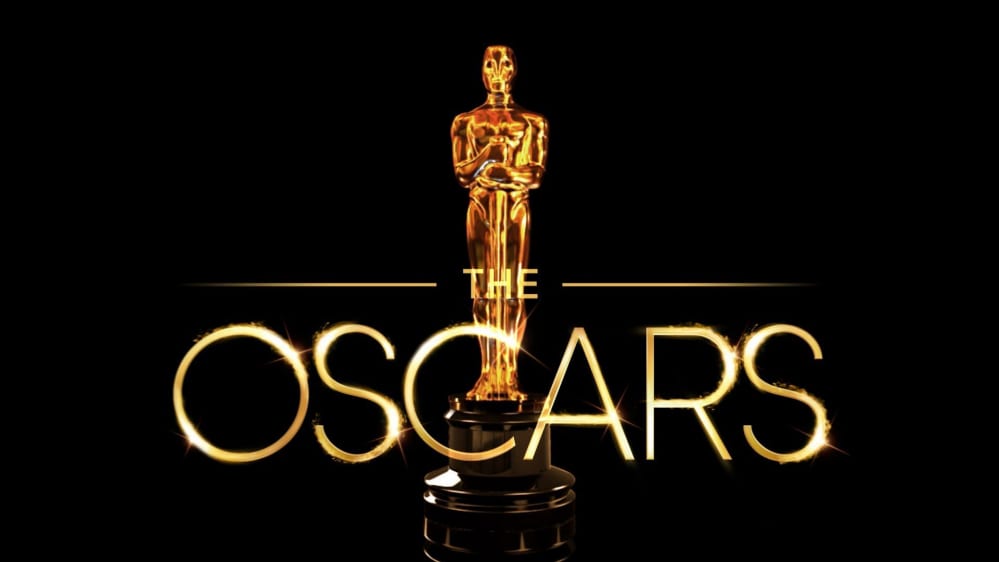 Ma facciamo un breve riassunto dei vincitori degli Oscars
Sebbene la pandemia di COVID-19 abbia quasi concluso l'esperienza cinematografica nel 2020, i film degni di nota che sono arrivati ​​sui tuoi schermi sono stati premiati domenica sera in una cerimonia nella Union Station di Los Angeles che era più piccola e più sommessa del solito (ad eccezione di Glenn Close "Da Butt"dance ). Nomadland ha dimostrato di essere il grande vincitore della serata, portando a casa i trofei per il miglior film, la migliore attrice tramite Frances McDormand e il miglior regista tramite Chloé Zhao , che è diventata la prima donna di colore (e la seconda donna in assoluto) a vincere in quella categoria.
Gli Oscars hanno lavorato negli ultimi anni per iniziare ad affrontare la loro storica mancanza di rappresentazione, e alcune promesse si profilavano nella lista delle nomination di quest'anno, con nove dei 20 slot di recitazione con artisti di colore. Alla fine, Daniel Kaluuya ha trionfato nella categoria Attore non protagonista per il suo lavoro come Fred Hampton in Judas and the Black Messiah – è stato uno dei due premi che il film ha vinto domenica sera – e Yuh-Jung Youn ha rivendicato la vittoria nella categoria attrice non protagonista per Minari . (Youn è diventata il primo attore o attrice coreana a vincere un Oscar). Ma mentre il compianto Chadwick Boseman era considerato il favorito per cui rivendicare il trofeo del miglior attore Ma Rainey's Black Bottom, Anthony Hopkins, 83 anni, ha ottenuto una vittoria per The Father , diventando l'attore più anziano a vincere un Oscar.
Ci sono state altre vittorie per l'inclusione, poiché Soul diretto da Kemp Powers ha ottenuto due trofei: Miglior film d'animazione e Miglior colonna sonora originale (con Jon Batiste che condivide il trofeo con Trent Reznor e Atticus Ross). Parlando di musica, HER ha vinto la migliore canzone per "Fight For You" di  Judas and the Black Messiah (condividendo il trofeo con Dernst Emile II e Tiara Thomas). E Ma Rainey's Black Bottom ha portato a casa premi per Costume Design, Makeup e Hairstyling, con Mia Neal e Jamika Wilson che sono diventate le prime donne nere a vincere in quest'ultima categoria (condividendo quella statuetta con Sergio Lopez-Rivera).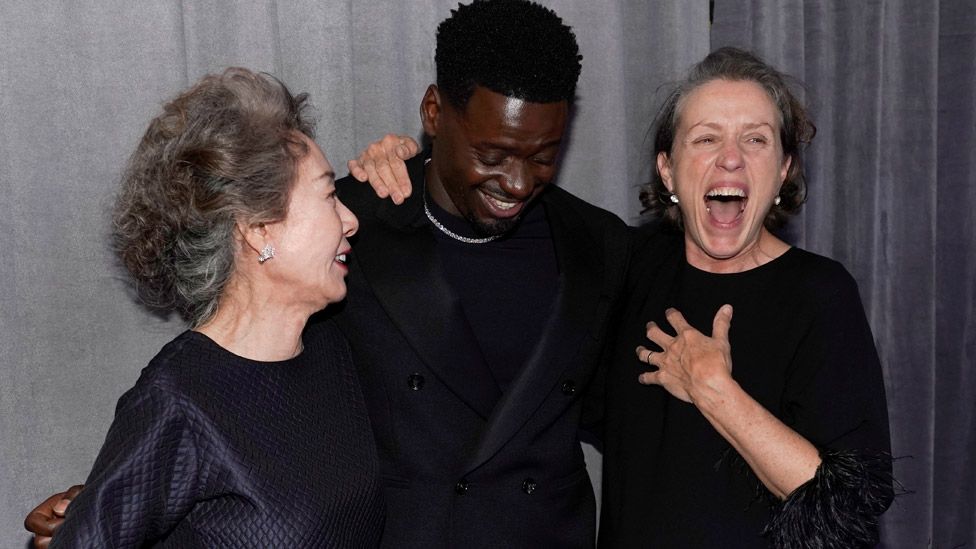 Nel club a due vittorie c'erano anche Sound of Metal – che ha trionfato nelle categorie del miglior montaggio e abbastanza opportunamente, Miglior suono – The Father (che ha vinto anche per la migliore sceneggiatura adattata), e Mank , che è entrato nella notte come il film con il maggior numero di candidature (10). Sebbene il film in costume degli anni '30 diretto da David Fincher sia stato escluso dalle categorie principali, ha ottenuto premi per la fotografia e la scenografia. Altrove, anche Emerald Fennell ha trascorso una notte promettente e non c'era modo di fermare un amato polpo. Controlla l'elenco completo dei vincitori della 93a edizione degli Academy Awards di seguito.
ma ecco la lista completa
Best Original Screenplay
Judas and the Black Messiah (Will Berson, Shaka King, Keith Lucas, and Kenny Lucas)
Minari (Lee Isaac Chung)
WINNER: Promising Young Woman (Emerald Fennell) (Al cinema dal 29 aprile)
Sound of Metal (Derek Cianfrance, Abraham Marder, and Darius Marder)
The Trial of the Chicago 7 (Aaron Sorkin)
Best Adapted Screenplay
Borat Subsequent Moviefilm (Peter Baynham, Sacha Baron Cohen, Jena Friedman, Anthony Hines, Lee Kern, Dan Mazer, Erica Rivinoja, and Dan Swimer)
WINNER: The Father (Christopher Hampton and Florian Zeller)
Nomadland (Chloé Zhao)
One Night in Miami (Kemp Powers)
The White Tiger (Ramin Bahrani)
Best International Feature Film
WINNER: Another Round
Better Days
Collective
The Man Who Sold His Skin
Quo Vadis, Aida?
Best Actor in a Supporting Role
Sacha Baron Cohen, The Trial of the Chicago 7
WINNER: Daniel Kaluuya, Judas and the Black Messiah (a noleggio su Apple Tv, Amazon Prime Video, Youtube, Google Play, Tim Vision)
Leslie Odom Jr., One Night in Miami
Paul Raci, Sound of Metal
LaKeith Stanfield, Judas and the Black Messiah
Best Makeup and Hairstyling
Emma (Marese Langan, Laura Allen, and Claudia Stolze)
Hillbilly Elegy (Eryn Krueger Mekash, Patricia Dehaney, and Matthew Mungle)
WINNER: Ma Rainey's Black Bottom (Sergio Lopez-Rivera, Mia Neal, and Jamika Wilson)
Mank (Kimberley Spiteri, Gigi Williams, and Colleen LaBaff)
Pinocchio (Mark Coulier, Dalia Colli, and Francesco Pegoretti)
Best Costume Design
Emma (Alexandra Byrne)
WINNER: Ma Rainey's Black Bottom (Ann Roth)
Mank (Trish Summerville)
Mulan (Bina Daigeler
Pinocchio (Massimo Cantini Parrini)
Best Directing
Thomas Vinterberg, Another Round
David Fincher, Mank
Lee Isaac Chung, Minari
WINNER: Chloe Zhao, Nomadland (in arrivo il 30 Aprile su Disney+)
Emerald Fennell, Promising Young Woman
Best Sound
Greyhound (Warren Shaw, Michael Minkler, Beau Borders and David Wyman)
Mank (Ren Klyce, Jeremy Molod, David Parker, Nathan Nance and Drew Kunin)
News of the World (Oliver Tarney, Mike Prestwood Smith, William Miller and John Pritchett)
Soul (Ren Klyce, Coya Elliott and David Parker)
WINNER: Sound of Metal (Nicolas Becker, Jaime Baksht, Michelle Couttolenc, Carlos Cortés and Phillip Bladh) (già su Amazon Prime Video)
Best Live-Action Short Film
Feeling Through
The Letter Room
The Present
WINNER: Two Distant Strangers
White Eye
Best Animated Short Film
Burrow
Genius Loci
WINNER: If Anything Happens I Love You
Opera
Yes-People
Best Animated Feature Film
Onward
Over the Moon
A Shaun the Sheep Movie: Farmageddon
WINNER: Soul
Wolfwalkers
Best Documentary Short Subject
WINNER: Colette
A Concerto Is a Conversation
Do Not Split
Hunger Ward
A Love Song for Latasha
Best Documentary Feature
Collective
Crip Camp
The Mole Agent
WINNER: My Octopus Teacher
Time
Best Visual Effects
Love and Monsters (Matt Sloan, Genevieve Camilleri, Matt Everitt, and Brian Cox)
The Midnight Sky (Matthew Kasmir, Christopher Lawrence, Max Solomon, and David Watkins)
Mulan (Sean Faden, Anders Langlands, Seth Maury, and Steve Ingram)
The One and Only Ivan (Nick Davis, Greg Fisher, Ben Jones, and Santiago Colomo Martinez)
WINNER: Tenet (Andrew Jackson, David Lee, Andrew Lockley and Scott Fisher)
Best Actress in a Supporting Role
Maria Bakalova, Borat Subsequent Moviefilm
Glenn Close, Hillbilly Elegy
Olivia Colman, The Father
Amanda Seyfried, Mank
WINNER: Yuh-Jung Youn, Minari (nelle sale italiane il 26 aprile, per poi sbarcare su Sky Cinema e Now il 5 maggio)
Best Production Design
The Father (Peter Francis, production design; Cathy Featherstone, set decoration)
Ma Rainey's Black Bottom (Mark Ricker, production design; Karen O'Hara and Diana Stoughton, set decoration)
WINNER: Mank (Donald Graham Burt, production design; Jan Pascale, set decoration)
News of the World (David Crank, production design; Elizabeth Keenan, set decoration)
Tenet (Nathan Crowley, production design; Kathy Lucas, set decoration)
Best Cinematography
Judas and the Black Messiah (Sean Bobbitt)
WINNER: Mank (Erik Messerschmidt)
News of the World (Dariusz Wolski)
Nomadland (Joshua James Richards)
The Trial of the Chicago 7 (Phedon Papamichael)
Best Film Editing
The Father (Yorgos Lamprinos)
Nomadland (Chloé Zhao)
Promising Young Woman (Frédéric Thoraval)
WINNER: Sound of Metal (Mikkel E.G. Nielsen)
The Trial of the Chicago 7 (Alan Baumgarten)
Best Original Score
Da 5 Bloods (Terence Blanchard)
Mank (Trent Reznor and Atticus Ross)
Minari (Emile Mosseri)
News of the World (James Newton Howard)
WINNER: Soul (Trent Reznor, Atticus Ross, and Jon Batiste)
Best Original Song
WINNER: "Fight for You," Judas and the Black Messiah
"Hear My Voice," The Trial of the Chicago 7
"Husavik," Eurovision Song Contest: The Story of Fire Saga
"Io Si (Seen)," The Life Ahead"
Speak Now," One Night in Miami
Best Picture
The Father
Judas and the Black Messiah
Mank
Minari
WINNER: Nomadland
Promising Young Woman
Sound of Metal
The Trial of the Chicago 7
Best Actress in a Leading Role
Viola Davis, Ma Rainey's Black Bottom
Andra Day, United States vs. Billie Holiday
Vanessa Kirby, Pieces of a Woman
WINNER: Frances McDormand, Nomadland
Carey Mulligan, Promising Young Woman
Best Actor in a Leading Role
Riz Ahmed, Sound of Metal
Steven Yeun, Minari
Chadwick Boseman, Ma Rainey's Black Bottom
WINNER: Anthony Hopkins, The Father
Gary Oldman, Mank
Unitevi alla nostra community su Facebook per parlare con noi e con altri amanti delle serie TV !! Vi aspettiamo numerosi