Reading Time:
2
minutes
Articolo preso e tradotto da tvline.com
C'è New York, e poi c'è la  nuova New York – e, come l'ultimo trailer di The Gilded Age rende abbondantemente chiaro, uno è molto di più molto apprezzato dell'altro.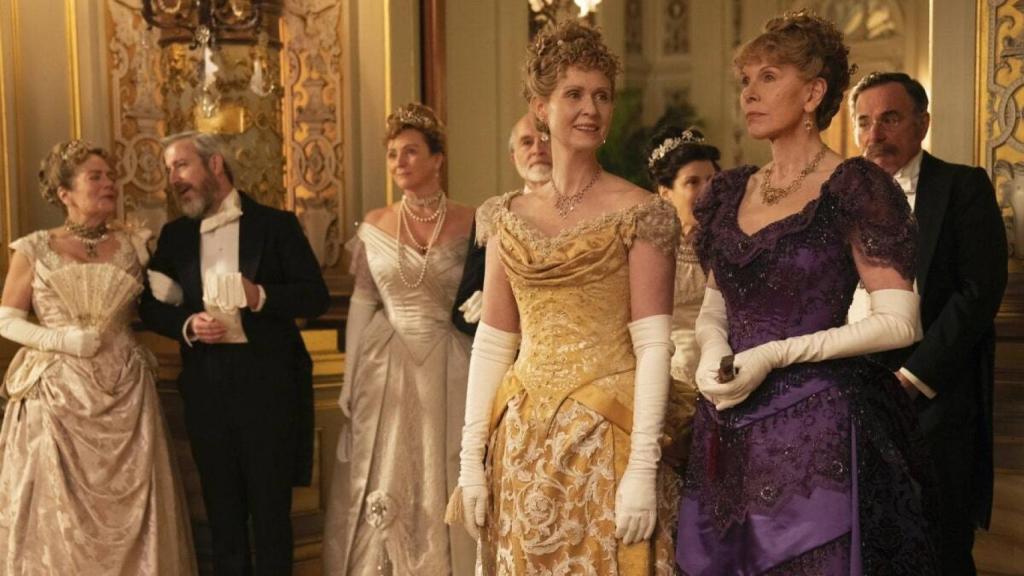 Ecco cosa sappiamo su The Gilded Age
"New York è un insieme di villaggi. I vecchi sono al comando da prima della rivoluzione… fino a quando il nuovo popolo non ha invaso", spiega Agnes van Rhijn di Christine Baranski a sua nipote Marian (interpretata da Louisa Jacobson) all'inizio dell'anteprima, che HBO ha rilasciato lunedì.
"Beh, sono nuovo. Sono appena arrivato", sottolinea Marian, solo per essere rapidamente corretto da Agnes: "Sei mia nipote e appartieni alla  vecchia New York".
In effetti, quel divario sociale è al centro sia della prossima serie HBO di Julian Fellowes (Downton Abbey) che del suo trailer, che ci dà un'idea degli attori chiave del dramma storico. Tra questi ci sono George Russell (Morgan Spector di The Plot Against America) e la moglie Bertha ( Carrie Coon di The Leftovers ), il cui ingresso nella società educata è accolto con disprezzo e qualche serio sguardo laterale. 
Peggy Scott ( Denée Benton di UnREAL ), un'aspirante scrittrice che fa amicizia con Marian; Dorothy Scott ( Audra McDonald di The Good Fight , che nel trailer è sospettosa dell'ospitalità concessa a Peggy; e Ada Brook ( Cynthia Nixon di Sex and the City), sorella gentile ma ottusa di Agnes,
sinossi ufficiale del dramma:
"L'American Gilded Age è stato un periodo di immenso cambiamento economico, di grande conflitto tra i vecchi modi e sistemi nuovi di zecca, e di enormi fortune fatte e perse. Sullo sfondo di questa trasformazione, [lo spettacolo] inizia nel 1882 con la giovane Marian Brook che si trasferisce dalla Pennsylvania rurale a New York City dopo la morte di suo padre per vivere con le sue zie completamente vecchie."
"Accompagnata da Peggy Scott, un'aspirante scrittrice in cerca di un nuovo inizio, Marian si ritrova inavvertitamente invischiata in una guerra sociale", continua, "tra una delle sue zie, un rampollo del vecchio set di soldi, e i suoi stupendi vicini di casa, un spietato magnate delle ferrovie e la sua ambiziosa moglie. Esposta a un mondo sull'orlo dell'era moderna, Marian seguirà le regole stabilite della società, o forgerà la sua strada?
The Gilded Age sarà presentato in anteprima lunedì 24 gennaio
Premi Play qua sotto per goderti il trailer