Il trailer completo per la seconda stagione di Mindhunter di Netflix indaga sul famigerato omicida di bambini ad Atlanta tra la fine degli anni '70 e l'inizio degli anni '80, mentre la serie si sposta in indagini più attive. È passato molto più di un anno dalla prima stagione della prima volta nel servizio di streaming, portando per la prima volta in televisione la regia di David Fincher, candidato all'Oscar, dalla prima della serie di House of Cards. Da allora, Netflix ha tentennato molto per quanto riguarda i dettagli di quando sarebbe iniziata la seconda stagione, e hanno finito per essere battuti dal produttore della serie Charlize Theron.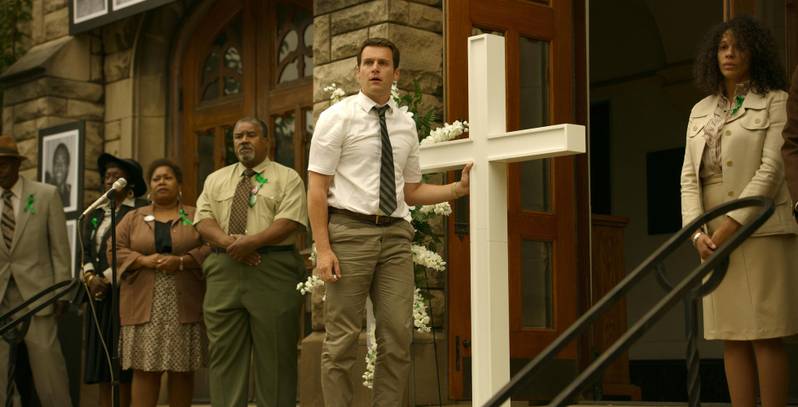 Anche dopo che Theron disse correttamente agli ascoltatori di Howard Stern che la serie sarebbe tornata in agosto, Netflix non si affrettò a confermare le sue dichiarazioni. Di conseguenza, gli spettatori entusiasti sono rimasti in sospeso ancora per un po' prima che il servizio di streaming confermasse una data in anteprima e lo ha seguito con un trailer stuzzicante che non solo ha mostrato gli agenti Holden Ford (Jonathan Groff) e Bill Tench (Holt McCallany) che indagano sugli omicidi di Atalante, ma ha anche dato al pubblico uno sguardo ad alcune delle facce famigerate con cui i due avrebbero parlato nel tentativo di espandere la loro comprensione dei serial killer. 
Come la maggior parte dei teaser, quelli per la seconda stagione di Mindhunter erano abbastanza vaghi e miravano principalmente a incitare una risposta viscerale da parte di coloro che guardavano. Il trailer completo, tuttavia, rallenta un po' le cose, seguendo Ford e Tench sul campo come mezzo per stabilire per il pubblico l'entità dei crimini che stanno investigando ad Atlanta in questa stagione. Il risultato sembra essere un seguito impressionante di una delle migliori serie originali di Netflix. 
Dai un'occhiata al trailer completo della seconda stagione di Mindhunter : 
Mentre l'apparizione di Charles Manson non era così chiara per un po' di tempo, soprattutto dopo che il cast della serie Damon Herriman nello stesso periodo in cui è stato scelto come Manson in Once Upon a Time … A Hollywood , questo nuovo trailer suggerisce che un nuovo giocatore dello show avrà altrettanto grande impatto. Apparentemente l'ex attore di Fringe e The Good Wife Michael Cerveris avrà un ruolo significativo in questa stagione come nuovo capo della BSU dell'FBI. Il suo aspetto non solo si avvicina al dare al pubblico una reunion di Fringe con Anna Torv, ma soddisfa anche il desiderio di Ford di intervistare Manson, e aggiunge una certa tensione alla gestione (o alla cattiva gestione) dell'agente nel cercare l'omicida dei bambini ad Atlanta. 
Nel complesso, sembra che la seconda stagione di Mindhunter abbia molto di più di quanto si pensasse in precedenza, in quanto sembra desideroso di affrontare un caso non solo straziante, ma anche significativo sotto il profilo razziale e culturale. Ad aiutare Fincher in questa stagione sono gli acclamati registi Carl Franklin e Andrew Dominik, che si spera si tradurranno in un'altra stagione televisiva utile, seppur inquietante. 
Cosa ne pensi? Hai visto la prima stagione di Mindhunter? Guarderai la seconda stagione? Fatecelo sapere lasciandoci un commento!!
Aiutaci cliccando su "MI PIACE" che trovi qui sopra, é un modo per ringraziarci.
COME SEMPRE VI RICORDO DI CONTINUARE A SEGUIRCI SULLA NOSTRA PAGINA FACEBOOK
SHOWTELLER & DRAMAADDICTED
Articolo preso e tradotto da screenrant.com