Reading Time:
3
minutes
Kim Possible ha qualche nuova compagnia. Questa settimana, Disney Channel ha annunciato che Alyson Hannigan e altri si sono uniti al loro prossimo film d'azione.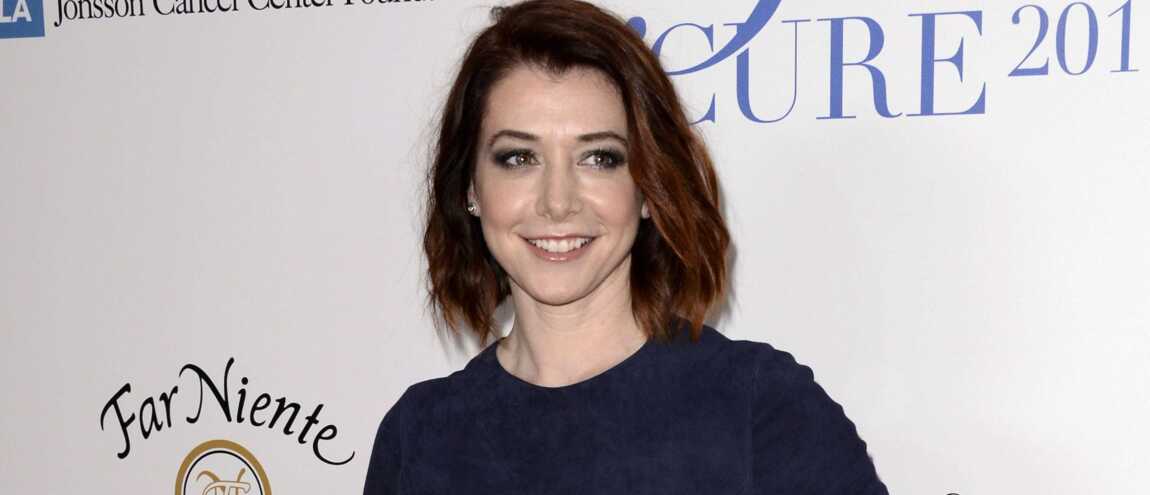 Come riportato in precedenza, Disney Channel sta producendo un film d'azione dal vivo basato sulla serie animata Kim Possible. Lo spettacolo originale segue Possible, un'adolescente combattuta tra la sua vita da liceale e combattente professionista del crimine. Il cast vocale includeva Christy Carlson Romano, Will Friedle, John DiMaggio, Nicole Sullivan e Tahj Mowry. Lo spettacolo ha funzionato per quattro stagioni prima di terminare nel 2007.
Nel film Disney di Kim Possible , Hannigan interpreterà la madre di Kim, il chirurgo del cervello Dr. Ann Possible. È affiancata dai colleghi co-protagonisti Connie Ray, Todd Stashwick, Taylor Ortega, Ciara Wilson, Erika Tham.
Il film di Disney Channel, Kim Possible, debutterà nel 2019.
Leggi maggiori informazioni qui sotto:
#KimPossible characters come to life in upcoming Disney Channel Original Movie. Alyson Hannigan stars as Kim's mom, Connie Ray as Nana Possible, Todd Stashwick & Taylor Ortega as villains Drakken & Shego. Ciara Wilson is new character Athena & Erika Tham is Kim's frenemy Bonnie. pic.twitter.com/zfVkSV5s8d

— Disney Channel PR (@DisneyChannelPR) 25 maggio 2018
Alyson Hannigan ("How I Met Your Mother") e Connie Ray ("The Big C") si uniscono al cast di Kim Possible, il film originale Disney Channel dal vivo basato sulla serie animata di successo mondiale di una scuola superiore e la vita di tutti i giorni di una ragazza che, nel suo tempo libero, salva il mondo dai cattivi. Hannigan interpreterà il ruolo del chirurgo del cervello Dr. Ann Possible (alias Mom Possible) e Ray interpreterà la nonna Nana Possible.
Al cast si aggiungono anche Todd Stashwick ("12 Monkeys") e Taylor Ortega che interpreteranno rispettivamente i cattivi favoriti dai fan, Drakken e Shego; Ciara Wilson ("OMG!") È stata scelta come nuova studentessa liceale Athena; e Erika Tham ("Make It Pop") interpreterà la frenesia d'infanzia di Kim, Bonnie.
Si uniscono ai lead precedentemente annunciati, Sadie Stanley nei panni di Kim Possible e Sean Giambrone nei panni di Ron Stoppable, nella commedia-avventura che debutterà nel 2019.
La serie animata di commedie e avventure lanciata nel 2002 e incentrata su un adolescente forte che usa il cervello, il cuore e le competenze per salvare la giornata. In tutto 87 episodi, Kim Possible ha attraversato la gerarchia sociale del liceo e, con il suo fedele compagno Ron Stoppable e il suo ratto nudo talpa Rufus al suo fianco, ha contrastato i criminali affamati di potere Drakken e Shego, tra gli altri. Ha ispirato due famosi film d'animazione, "Kim Possible Movie: So the Drama" nel 2005, che è stato il primo titolo animato nella serie di film di Disney Channel Original, e "Kim Possible: A Stitch in Time" nel 2003.
La connessione degli spettatori a "Kim Possible" ha portato anche a un franchise off-TV, inclusi i personaggi di Kim Possible e Ron Stoppable presso Disney Parks & Resorts e una linea di prodotti di consumo "Kim Possible" per la grande distribuzione, colonne sonore, libri e giochi.
La serie vincitrice dell'Emmy Award ha ottenuto ulteriori riconoscimenti dalla Parents 'Choice Foundation, dagli Annie Awards della International Animated Film Society e dal Pulcinella Award italiano come miglior programma e miglior serie televisiva per bambini. "
Cosa ne pensi? Sei un fan della serie di Kim Possible? Guarderai il film? Fatecelo sapere lasciandoci un commento!!