L'anno scorso, prima dell'episodio 9 di For The People, abbiamo ottenuto il sorprendente rinnovo della stagione due, quest'anno abbiamo purtroppo ricevuto le notizie sulla cancellazione. E mentre la decisione di annullamento era comprensibile da un punto di vista del profitto, sono ancora rattristata dal fatto che For The People ci sarà più. Nonostante l'annullamento, For The People ha rilasciato un'altra gita pesante e potente, mentre Supergirl e Wonder Woman hanno incrociato di nuovo le strade e una relazione romantica tra Jill e Rogers è stata spinta verso un nuovo test.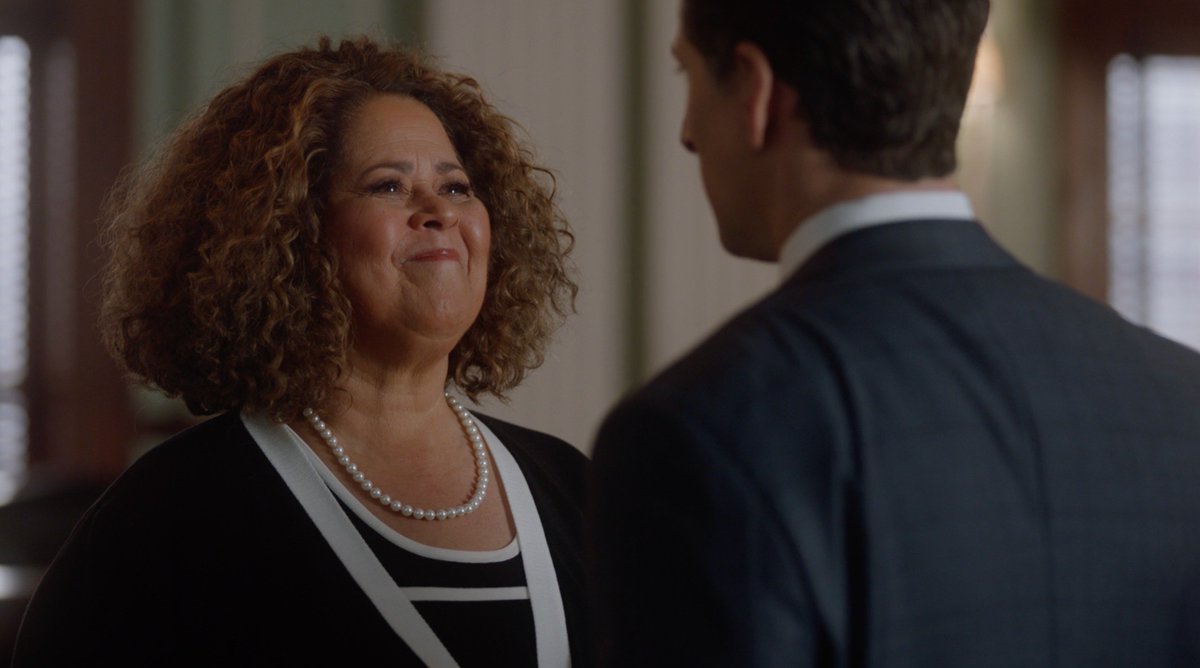 Molto è cambiato da quando l'epico momento di Sandra e Kate si è svolta, tuttavia, una cosa non ha la scintilla che Brit e Susannah portano ai loro rispettivi ruoli e come le loro interazioni prendano forma in questo intero episodio e mostrino un nuovo livello. Il loro scontro durante questo episodio è sembrato molto semplice e come Kate aveva questo nella borsa ma il beneficio del dubbio in quanto ragionevole dubbio che Sandra ha messo in gioco avrebbe preso una valida oscillazione per qualsiasi offesa preparata da Kate. Come spettatori, sapevamo che il cliente di Sandra era colpevole ma come membro della giuria solo vedendo ciò che è stato presentato avrei avuto i miei dubbi. Era solo un prezioso pezzo di scrittura e una sfida per la giuria. Tutto ciò che Sandra aveva presentato aveva senso, Theo era un bugiardo, quando è stato catturato, cambia la sua storia e, naturalmente, avrebbe protetto sua sorella più che una ragazza a caso.
L'interazione tra Sandra e Kate era semplicemente troppo buona. È difficile mantenere un'amicizia mentre ti trovi in ​​una situazione in cui tu o il tuo amico dovete perdere. La performance delle attrici è stata naturale e riconoscibile, con il ritmo e i momenti caratteriali che creavano perfettamente tensione e sollievo man mano che la storia progrediva. Comunque, questa volta, Sandra ha portato avanti la sua chiusura. Ricordo quanto è stata buona e forte la performance di Susannah è stata come lei ha spiegato la sua storia di 18 Miles Out of Roanoke, ma proprio come la chiusura di Sandra.
Era commovente, con una scelta di parole e una certezza perfetta nella sua voce che la rendevano molto più convincente. Il caso ha avuto una svolta inaspettata quando Jill e Roger hanno interferito e hanno chiuso il caso con un accordo. La rabbia di Sandra è stata inarrestabile e le esibizioni di Britt al di là di tutto ciò che ha consegnato nei precedenti 18 episodi. La frustrazione che si è accumulata dentro di lei negli ultimi due episodi è finalmente scatenata. Jill non aveva contromisure, poiché ogni frase fuori dalla bocca di Sandra era la dolorosa verità che le sue emozioni nei confronti di Roger stavano distruggendo tutto il resto. E mentre mi addolora dire quello che sto per dire, perché amo Jill & Roger, forse è proprio così la loro storia sta compromettendo ogni caso.
Questo certamente non sarebbe uno spettacolo di Shondaland se questo argomento non fosse accaduto proprio quando Roger stava per fare una grande mossa nella loro relazione. Le scene di Roger con Tina erano esilaranti. Il modo in cui tirava fuori la sua parte emotiva da Roger era dolce e divertente. Il loro scherzo stava funzionando così bene, con un flusso perfetto che contrastava con le altre due storie pesanti accadute durante questa puntata. Cosa faranno gli scrittori nel finale della serie? Nessuna idea, le parole di Sandra colpiscono Jill abbastanza forte, eppure la relazione tra lei e Roger è ancora lunga. La mia unica speranza è che otteniamo una chiusura decente considerando la cancellazione.
Dall'altro lato del pubblico ministero, faccia a faccia erano Allison e Jay, Seth e Leonard. Mentre Leonard e Seth non hanno avuto casi attivi questa settimana, gli scrittori hanno trovato un modo per tenerli in giro mentre Allison e Jay hanno combattuto duramente per un veterano di guerra in difficoltà. Il fatto che probabilmente non avremo un vero Leonard-Allison da allacciare è un peccato. Gli scrittori stavano lentamente lavorando verso di esso e ora non può prosperare come dovrebbe.
Commento personale alla puntata
Sinceramente non so come commentare questa puntata. Sandra ha messo sul piatto una verità ardua e difficile da accettare, ma soprattutto come si fa a gestire una cosa del genere in un solo episodio che sarà l'ultimo per questa serie? Cioè dai veramente non è possibile così !!! Voi cosa ne pensate?
COME SEMPRE VI RICORDO DI CONTINUARE A SEGUIRCI SULLA NOSTRA PAGINA FACEBOOK
SHOWTELLER & DRAMAADDICTED