La vera bellezza di For The People è la loro capacità di dare a tutti personaggi una vera rilevanza e la capacità degli attori di portare l'episodio sulle proprie spalle. Quindi nell'episodio di questa settimana, Jasmin Savoy Brown ha preso in mano l'episodio e lasciato che Allison regnasse su di noi.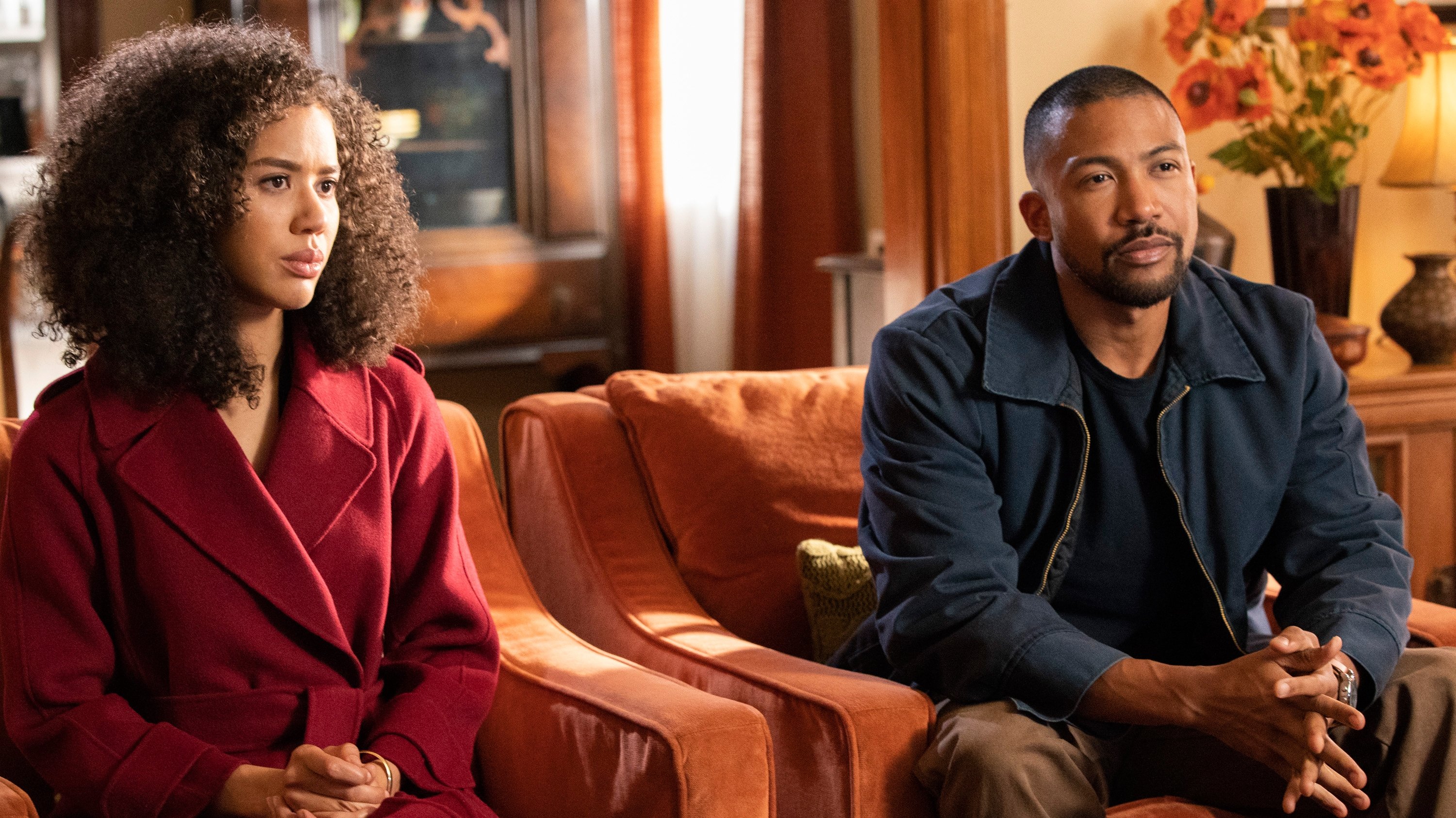 In un altro avvincente caso di ingiustizia sociale, gli scrittori di For The People hanno tirato fuori ogni ostacolo e mi hanno fatto sussultare quando ho finito questa gita. La connessione tra Allison e Rodney era proprio lì, era solo uno di quei momenti perfetti in cui fai clic con qualcuno.
Le loro chiacchiere su Project Runway, il conoscersi si sono sentite autentiche e naturali. Jasmin era ipnotizzante, aveva un bagliore speciale in questo episodio, era motivata, eccitata, aspettava una trama così succosa per tutta la stagione e lei le aveva portato un gioco. Ha combattuto come mai prima e tutti i suoi combattimenti alla fine stavano per dare i suoi frutti quando la fede aveva deciso diversamente. Rodney non poteva prendere ciò che la sua vita ha trasformato in insicurezza del suo futuro così ha preso la sua vita. Le mie opinioni sul suicidio cambiano di volta in volta, spesso la trovo un'opzione egoistica, ma con Rodney, forse non lo era? L'ho capito e, pur essendo delusa, l'ho capito, sono legata al suo dolore e questa è la cosa più importante che uno spettacolo possa fare in questi giorni.
L'introduzione dei genitori di Allison non era semplice, ma la loro reazione era ragionevole. Li ha chiamati solo per i soldi. È stata una brutta mossa, ma mostra fino a che punto la disperazione di Allison è andata. Il suo discorso finale alla zia di Rodney è stato impeccabile, ben scritto e eseguito senza problemi. Così tanto potere ed emozione.
In caso contrario, Allison con Leonard e Ted hanno dato risultati rinfrescanti. Allison ha avuto un grande successo con entrambi i personaggi e l'energia che si è accumulata durante le loro scene ha reso ancora più avvincente l'episodio.
Per bilanciare l'oscurità della storia di Allison, gli sceneggiatori hanno esageratamente messo il giudice Byrne in giuria. Mi ha fatto ridere a crepapelle durante le sue scene, il suo tempismo comico, le sue espressioni facciali e le interazioni con gli altri membri della giuria erano in discussione e mi ha messo in ginocchio. Tutto intorno è stato bello vedere questa persona così seria che si trova su una specie di piedistallo che causa la sua integrità morale essere giù e semplice con tutte quelle persone normali. Non sto dicendo che Byrne lo presenta come qualcuno migliore delle altre persone che porta semplicemente questa integrità che lo distingue dagli altri.
Il processo in sé era un altro evento divertente. Dall'inutile avvocato difensore al procuratore. Byrne interferiva con il processo tanto quanto poteva essere eseguito senza problemi e con una dose maggiore di fascino da giudicie. La scena con Seth e Kate che incontravano Byrne nella caffetteria è stata esilarante. Ben Rappaport è così perfettamente impacciato come Seth e ha fatto una buona prestazione. Il modo in cui Byrne in seguito ha descritto il processo e l'immagine che il pubblico ministero ha cercato di instillare nella giuria. Abbiamo decisamente bisogno di più di Byrne fuori dal tribunale, lui è così bravo. Speriamo che esca dal tribunale nella prossima stagione (incrociamo le dita per quello).
La trama secondaria che ruotava attorno a Sandra scoprendo la relazione tra Roger e Jill era un po' trascurata. Ma penso troppo che gli sceneggiatori non vogliono che ci dimentichiamo di questa scoperta così da poterlo riprodurre nei prossimi episodi.
Commento personale alla puntata
Nel complesso è stato davvero un ottimo episodio!! Sono felice che finalmente la protagonista sia stata Allison, e l'attrice ha fatto un gran bel lavoro in questo episodio, vorrei vederla molto più in scena e in azione perché credo che il personaggio di Allison abbia molto da raccontarci e da dirci. Voi cosa ne pensate?
COME SEMPRE VI RICORDO DI CONTINUARE A SEGUIRCI SULLA NOSTRA PAGINA FACEBOOK
SHOWTELLER & DRAMAADDICTED