Reading Time:
< 1
minute
Articolo preso e tradotto da tvline.com
Dexter  uscirà ufficialmente alla fine del 2021: Showtime giovedì ha rilasciato un nuovo teaser per la serie limitata di 10 episodi e, così facendo, lo ha confermato. Il revival sarà presentato in anteprima questo autunno.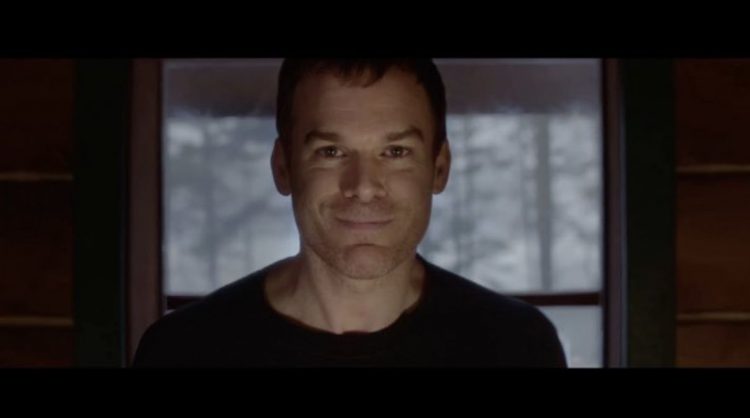 Ecco cosa sappiamo sul revival di Dexter
Come riportato in precedenza, riprende quasi un decennio dopo il finale ampiamente stroncato del 2013 , con il boscaiolo dell'Oregon di Michael C.Hall che ora risiede nella piccola città immaginaria di Iron Lake nello stato di New York . Il promo di cui sotto, segnato sfacciatamente con "Don't Let Me Be Misundersnown" di Nina Simone, sembra prendere in giro gli ultimi indirizzi conosciuti di Dexter nel bel mezzo del nulla.
Il cast
Veterano caratterista  Clancy Brown  ( Carnivale and Billions) interpreterà il principale antagonista della rinascita Kurt Caldwell, il sindaco non ufficiale di Iron Lake. Il cast comprende anche Golia's Julia Jones (come il primo capo di Iron Lake nativa americana della polizia),  Underground and Jane the Virgin allume Alano Miller (come un sergente di PD Iron Lake) e  Lovecraft Country's Jamie Chung (come un famoso vero- podcaster del crimine di Los Angeles che si ritrova coinvolta nel mistero centrale ancora oscuro).
Lo showrunner di ritorno Clyde Phillips ha detto in una  recente intervista  che il revival non avrebbe corretto alcuno specifico torto percepito dal finale originale. "Non stiamo annullando nulla", ha affermato. "Non tradiremo il pubblico e diremo, 'Ops, è stato tutto un sogno.' Quello che è successo nei primi otto anni è accaduto nei primi otto anni ".
Ecco il primo teaser trailer di Dexter
Unitevi alla nostra community su Facebook per parlare con noi e con altri amanti delle serie TV !! Vi aspettiamo numerosi