Categoria: The Crown

The Crown è una Serie TV di genere drammatico del 2016, ideata da Peter Morgan, con Claire Foy e Matt Smith. Prodotto da Sony Pictures Television. The Crown è ancora in lavorazione. Sono state prodotte 2 stagioni.
TRAMA
A Buckingham Palace e dietro le mura del numero 10 di Downing Street i segreti, gli amori e gli intrighi plasmano i grandi eventi della seconda metà del XX secolo. Elizabeth Alexandra Mary, figlia maggiore del defunto Re Giorgio VI, sale al trono del Regno Unito ad appena 25 anni. Di fronte alla scoraggiante prospettiva di guidare la monarchia più famosa del mondo, la Regina Elisabetta II, sposata solo da pochi anni con Filippo Mountbatten, instaura un rapporto con il prepotente Primo Ministro Winston Churchill, un uomo indurito dalla guerra che con lei affronta un'epoca di declino per l'Impero Britannico e il mondo intero.
PRODUZIONE
GENERE: Drammatico
IDEATORE: Peter Morgan
ATTORI: Claire Foy, Matt Smith, Vanessa Kirby, Victoria Hamilton, Alex Jennings, Lia Williams, Jeremy Northam, Greg Wise, Anton Lesser
ANNO: 2016
PAESE: Gran Bretagna
PRODUZIONE: Sony Pictures Television
DURATA: 60 Min
STATO: In Lavorazione
CURIOSITÀ SU THE CROWN:
The Crown di Netflix racconta la storia di Elisabetta II, regina del Regno Unito di Gran Bretagna e Irlanda del Nord, dal suo matrimonio con Filippo Mountbatten nel 1947 ai giorni nostri. Ogni stagione della serie "passa in rassegna le rivalità politiche e gli intrighi personali che hanno contraddistinto i vari decenni del regno di Elisabetta II, mettendo in risalto il delicato equilibrio esistente tra vita privata e vita pubblica della sovrana". Nelle intenzioni dell'ideatore Peter Morgan, noto drammaturgo britannico nominato all'Oscar per le sceneggiature dei film The Queen: La regina e Frost/Nixon: Il duello, che ha cominciato a sviluppare The Crown (inizialmente come un film) dopo il suo lavoro allo spettacolo teatrale The Audience incentrato sugli incontri settimanali tra la Regina e i primi ministri che si sono succeduti durante il suo regno, la serie è destinata a svilupparsi in sei stagioni, ogni due delle quali la protagonista è interpretata da un'attrice diversa, evidentemente più adulta.
Le scene ambientate a Buckingham Palace, residenza ufficiale del sovrano del Regno Unito, sono state girate alla Lancaster House, una magione nel West End di Londra, a Wrotham Park e alla Wilton House, una casa di campagna poco distante da Wilton, una cittadina nella contea del Wiltshire, in Inghilterra, nonché in appositi set costruiti all'interno di teatri di posa. Per le riprese alla Cattedrale di Westminster è stata usata invece la Cattedrale di Ely nell'omonima città dell'Inghilterra.
Credits: https://www.comingsoon.it
La terza stagione continuerà dal 1964, coprendo i due periodi di Harold Wilson come primo ministro fino al 1976, mentre...
Continua »
Netflix ha annunciato, approssimativamente, quando gli spettatori possono aspettarsi la terza stagione del dramma reale  The Crown e il suo adattamento di The Witcher...
Continua »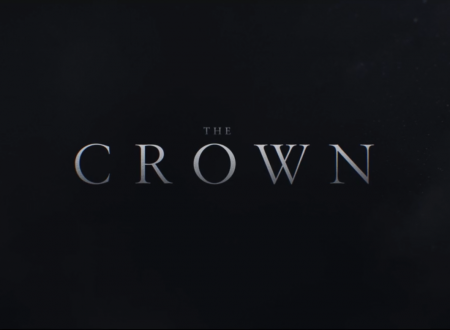 Il produttore esecutivo Peter Morgan ha trovato la sua principessa Diana. Martedì è stata annunciata che l'attrice Emma Corrin interpreterà Diana nella...
Continua »